The Hollywood Reporter has just announced that Hailee Steinfeld will headline Macy's 4th of July Fireworks Spectacular. Along with Hailee, Brad Paisley and Lady Antebellum are confirmed to perform at the annual event which airs on NBC and this year will be hosted by Kristine Leahy, Akbar Ghaja-Biamila and Matt Iseman. You can read the full report bellow!
Macy's 4th of July Fireworks Spectacular is putting the "stars" in "stars and stripes," in the form of this year's Independence Day musical lineup.

Country music stars Brad Paisley and Lady Antebellum and singer/actress Hailee Steinfeld are just a few of the artists confirmed to perform at the largest Independence Day fireworks display in the nation, taking place in New York City.

Other performers include Grammy- and Tony-winning singer Heather Headley, country singer Craig Campbell, the USO Troupe of Metropolitan New York, opera singer Jamie Barton and the West Point Glee Club and band.

American Ninja Warrior co-hosts Kristine Leahy, Akbar Gbaja-Biamila and Matt Iseman will host the 41st annual event, which airs July 4 at 8 p.m. ET on NBC.
Hailee has been all over the world promoting her new hit single Most Girls (if you haven't listen to it, i high recommend it!) and today she was spotted out in Toronto where she will be promoting the song! We'll be keeping you informed of any appearance she makes in the city.
Candid Photos > 2017 > June 26th – Out promoting "Most Girls" in Toronto, Canada
Steinfans! How are you all? My name is Liv and i am the new owner of HAILEE STEINFELD SOURCE. I am very excited to start working on this site, and i hope you guys enjoy my work on it. As you can tell our gallery is missing a lot of photos which i will be working on the next weeks. On the mean time i'll be keeping you updated with any new news, photos, videos and more of Hailee.
Adopt this fansite from FreeFansiteHosting.com!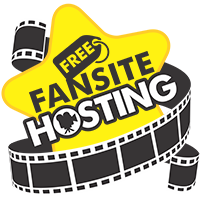 I'll be back with the updates here on the Hailee Steinfeld Source.